Enjoy a relaxing cruise on Carnikava's wooden boats

The Swan family from Carnikava has come up with the idea of an ancient boat in the Gauja estuary, accessible to everyone. Relaxing and peaceful, it gives strength, restores energy and gives you a chance to get away from everyday life. routine. We therefore invite everyone who is tempted by water therapy to take advantage of this opportunity and sail along the Gauja to the sea in wooden boats, discovering the magic of the river on both daytime and sunset trips.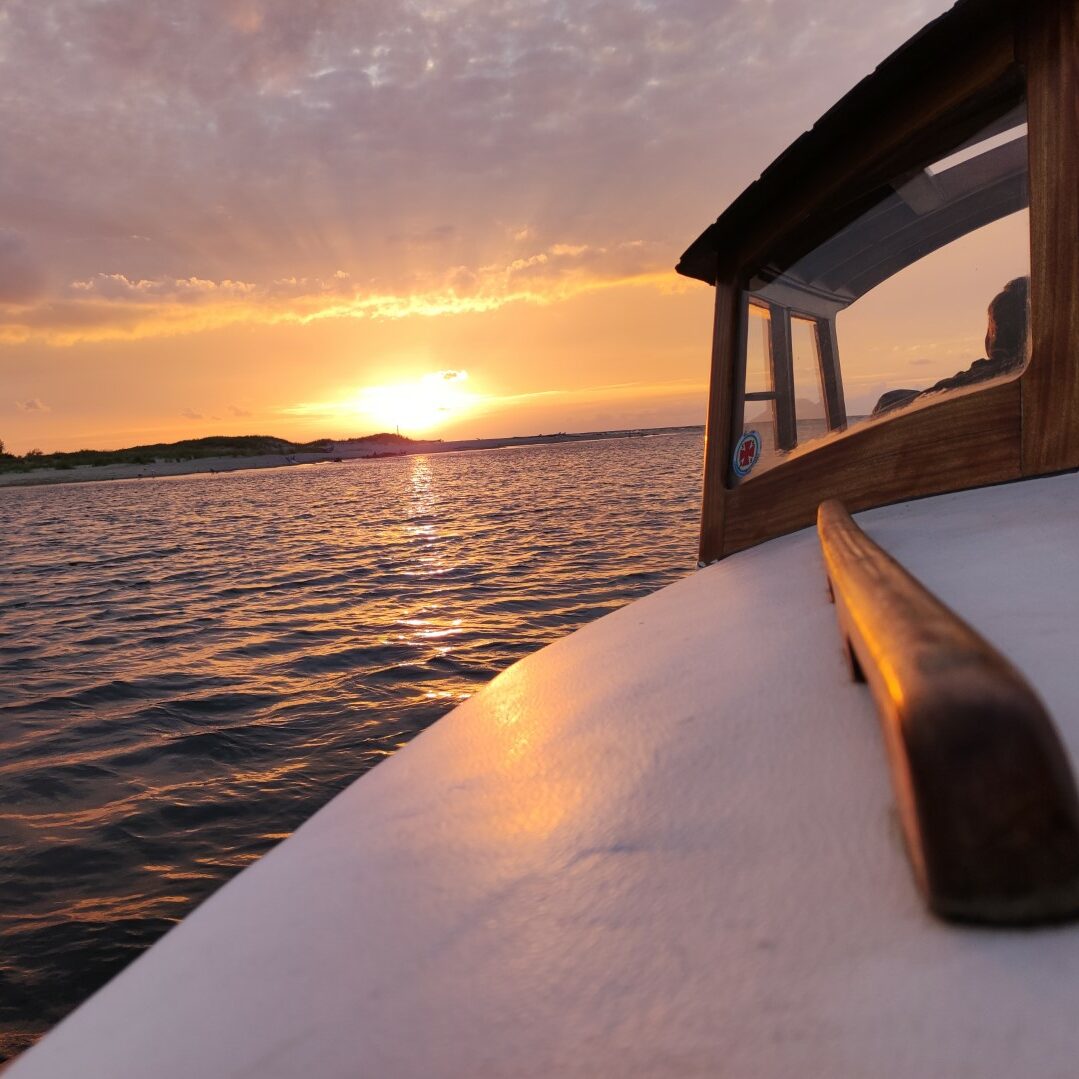 The trips are organised on the historic wooden boats "Sandra" and "Evelina".

We operate regular services to the Gauja estuary. Discover the magic of an ancient fishing village from the deck of a boat! € 8,- per person. Duration ~ 1h 30 min.

The ship is all yours to sail. Private boat trip from 1-8 hours. Swimming in the sea can be arranged. From € 75.00 (depending on the length of the trip).

Individual, romantic sunset flights for up to 10 people. Surprise your other half or your loved ones with a relaxing nature experience. Duration: ~2 hours. Price € 95.00

Both boats are available for events at the same time. It is possible to dock the boats together for an unprecedented experience. Up to 20 people at a time. From € 100.00 (depending on the length of the trip).

Please note that in case of bad weather, the trip may be postponed to another suitable time.

info@carnikavaskokakuteri.lv
FOLLOW US ON SOCIAL MEDIA:
We are located right by the Carnikava promenade parking lot.
Use the buttons below for navigation directions or search for "Carnikava Wooden Boats".